I like to play out, and to jam, and sometimes even busk. To that end, I have compiled hundreds of songs, as well as written a few of my own. When I get interested in a tune, I will generally look to the original recording for direction, and then I will look to see how others have interpreted it. In my research, YouTube has proven to be a singular resource.
Over time, I eventually arrive at my own take on the tune. Sometimes that means finding the right key for my voice, or modifying the lyrics so they roll off my tongue more smoothly (or in some cases are less violent, or less misogynist, or simply less exclusive). As you can imagine, I have loose leaf binders all over the house, in closets, under coffee tables, under my car seat. You get the picture.
Eventually, after lots and lots of repetitions, and experiments, and sometimes crashes, I come up with a working interpretation, and because I did the work (paid my dues, if you will), I get intimate with the tune and can do it with confidence (well ... sometimes). I have usually also worked out several lead breaks spinning off the underlying chord structure, and inspired by the melodic theme (you'll figure out what that means when you start to doing your own experimenting). Sometimes it happens I can't make the song work for me. We part as friends, but not before I thank it for what it learned me.
To show you what I mean, I've scanned two of my collections. The first is weighted toward Country Blues, but includes some Bluegrass and Gospel. The second is weighted toward Bluegrass, and includes some Blues as a counterpoint. Both have some of my own tunes (yes, they are copyrighted, but I'd consider it a gesture of friendship if you take them out for a spin). Both compilations are continuing works in progress, so you might find it beneficial to check for updates every couple months.
There are many changes and new additions! Responding to your suggestions, while recovering from COVID I took opportunity to re-configure the collections. They are now in alphabetical order. So from now on, finding a song to call, or to play along with will be easy peasy. We have also "numbered" the front index. The index numbers are the actual page numbers for the songs. Be advised, these collections are constantly updated.



There's a lot to think about in these compilations ... depending on how serious you are about your chops. At the very least, they'll start you on your path, and point you in the right direction.
Here are two bluegrass chord compilations which I put together after downloading from some of the jam sites. You can print these out and throw them in your gig bag. Most of the commonly played fiddle or bluegrass tunes can be found in one or the other of these. I've taken care to include index/number references (and key signatures where possible), so finding the tune can be done pretty quickly.
| | |
| --- | --- |
| Bluegrass Sampler #1 | |
| Bluegrass Sampler #2 | |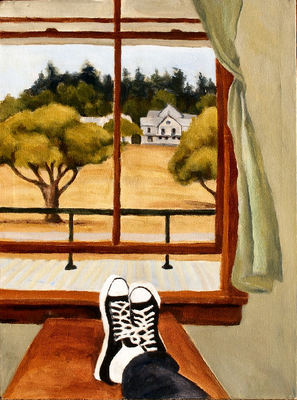 "Pickin and Lookin"

Wanna hear an amazing tale regarding a once obscure and unknown musician, discovered virtually by accident. Click on the image of John Jackson immediately below, and it will take you there. You will not regret it!
Miscellaneous Resources
(Updated 04/10/22)
Billy's Secret String Treatment (and other thoughts on strings ) Click Here
There are numerous free jam books available on the internet. Among them are:
Paula Ray's (One of my favorites) - http://canaaninstitute.org/docs/PaulieRaysBluegrassFakeBook.pdf
Jug band song library, graciously made available by the Hump Night Thumpers (A fine collection of jub band tunes, and more) - http://www.humpnightthumpers.com/assembled/songs.html
Just Starting? - Idaho Bluegrass Association Suggested Jam Songs
The Creole Jazz Band Fakebook (pre 1923 ) - https://www.simplyearlyjazz.com/whats-new/creole-jazz-band-fake-book-version-23-now-available
Old Time Jam Compilation - http://www.oldtimejam.com/Tunes_files/Chords-6.3.12.pdf
California Old Time Fiddlers Back Up Book. Though not "free", if you're looking to buy a working collection that you can carry in your side pocket, this is the one. For inquiries, contact theme here - http://www.csotfa.org/
Woody Guthrie (You'll cross his path sooner or later) - https://www.woodyguthrie.org/Lyrics/Lyrics.htm
Django Anyone? - http://www.gypsyguitar.de/downloads/gg-downloads/fakebook_django_2008.pdf
Copyright Disclaimer/Fair Use - Under Section 107 of the Copyright Act of 1976, allowance is made for "fair use" for purposes such as criticism, comment, news reporting, teaching (including multiple copies for classroom use), scholarship, or research. Such use is not an infringement of copyright.
Fair use is a use permitted by copyright statue that might otherwise be infringing. Non-profit, educational or personal use tips the balance in favor of fair use.
Please respect our intent that the information contained herein is presented for educational use only. While a number of the songs listed are from the Public Domain, there are some which have become jam standards, but may still be protected by copyright. As has been the case throughout our musical history, great songs find their way into traditional music circles, even when they are written by contemporary composers (like Bob Dylan, Woody Guthrie, Muddy Waters, Gene Autry, Neil Young, Hank Williams, Johnny Cash, Joni Mitchell, Willie Nelson, Paul Simon, etc.). A few tunes are untraceable by name, given the limitations of the U.S. Copyright office and available online resources. The inclusion of any of the above tunes in our compilations is not meant to violate, ignore or misuse the protection rightfully due any copyright holder. They appear here for the singular purpose of music education and assisting aspiring musicians following paths laid by others in our unique musical tradition. We will be happy to remove any song from the collection upon request of a confirmed copyright holder.
For those whose skills grow to where you're thinking of recording, performing in public, or going pro, be responsible for researching songs you use and for paying any licensing fees that might apply.